Concrete reinforcement
Garden paths are generally 75mm thick and, if reinforced, a layer of F42 mesh is placed 25mm below the surface.
Driveways, suitable for cars but not trucks, are generally 100mm thick and layer of F62 mesh would be placed 30mm below the surface.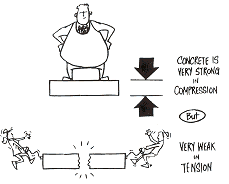 Call us
Call VM Minimix now on 03 9460 4717 for expert advice and prompt, friendly and professional delivery of your pre-mixed concrete.